Shrimp from Finding Nemo could help keep your white bread white
Ben-Gurion University researchers discover new principle in optics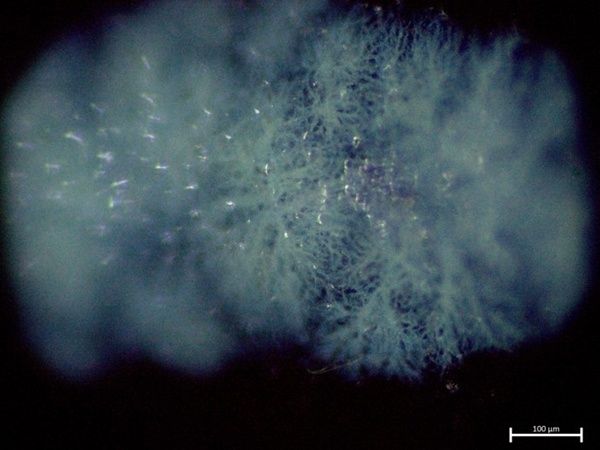 Ben-Gurion University of the Negev
"At first, I thought it was not interesting because the nanospheres were not classic crystals. However, when we looked closer using cryo-SEM and TEM microscopes, we realized not only that the particles are liquid crystals, like those in LCD displays, but that they exhibit birefringence (dual refraction), which is exceedingly rare in the animal world," enthused Tali Lemcoff.

It turns out that this special arrangement of molecules is key to overcoming the 'optical crowding' hurdle, allowing the particles to be packed densely, reducing the thickness of the layer required to produce bright whiteness.

"It is really one of the first times we have learned an entirely new principle from studying an organism. The shrimp has overcome a seemingly fundamental hurdle in optics by creating particles with this special arrangement of molecules. Now the question is, how can we replicate this effect for creating new materials we could use as food additives in white bread, or in white paint and other applications?" says Dr. Palmer.
Original publication
Other news from the department science
More news from our other portals