50 years of Solís – acting responsibly includes the choice of packaging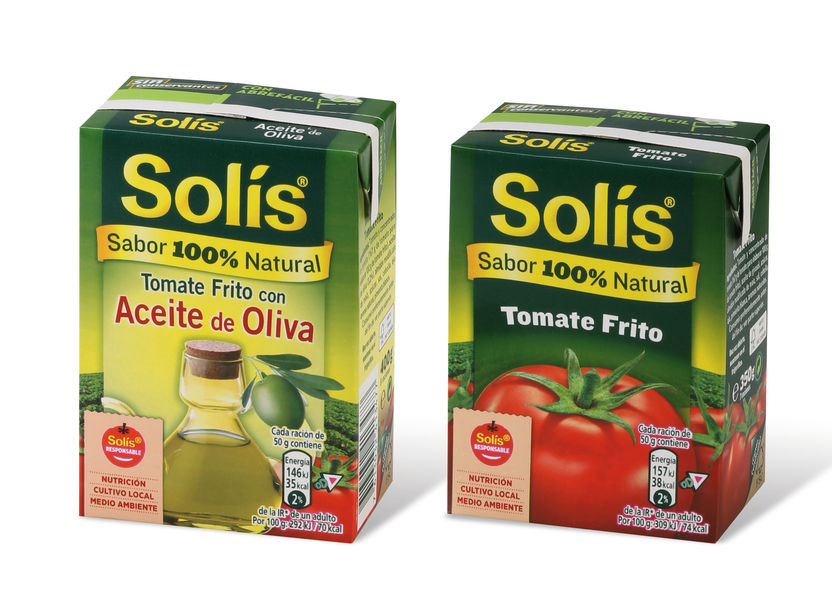 Felipe Antón, Brand Manager at Nestlé: "50 years ago, Tomate frito appeared on sales shelves in Spain for the first time under the brand name Solís. The Tomate frito-products quickly developed into a good selling line, which has been making cooking easier in countless Spanish households ever since. We're proud that consumers have been putting their faith in us for 50 years. Our thanks to them for their trust is our promise to continue acting responsibly in all areas where we as a company have direct influence". 
For Nestlé, one such area is the quality of the Solís products. The company guarantees that all their products have a 100 per cent natural taste, with just a pinch of salt added to enhance the flavour, and without preservatives. For Nestlé responsibility also means that all tomatoes used in the Solís products are grown locally in the Vega del Guadiana region, and are processed immediately after harvesting. The fresh taste, the vitamins and nutrients, as well as the colour, are optimally preserved. This is how Nestlé ensures that none of the preciousproperties of the tomatoes are lost as a result of long transport distances or storage. Using natural resources responsibly is another key element of Nestlé's promise to its consumers. 
Felipe Antón: "We strive to make sure that the fields where our tomatoes are cultivated use methods and practices that respect the environment and ensure a more sustainable agriculture in the long term. In this respect, we're on the right track with carton packs from SIG Combibloc, because they're proven to be among the most environmentally friendly packaging solutions for long-life foods". All carton packs in which Solís products reach the sales shelves carry the label of the Forest Stewardship Council® (FSC®). The label ensures consumers that appropriate quantities of wood sourced from FSC®-certified, responsible managed forests and other controlled sources were used to make the unprocessed cardboard. 
Carton pack as message-bearer
Maria José Madroñal, Marketing Manager Iberia at SIG Combibloc: "Solís was our first customer in Spain. We are thrilled to have contributed to the brand's success with our carton packs and filling machines. In its jubilee year too, our carton packs will be message-bearers for Solís. From September, the company is using the carton packs to tell people about the current 'Solis Responsable' initiative". More information on this initiative can be accessed atwww.solisresponsable.es.
Other news from the department business & finance
More news from our other portals