Wisconsin cranberry farmers hope to generate demand overseas
Wisconsin's cranberry farmers are working to generate demand for the fruit overseas to alleviate an oversupply that's driving down prices.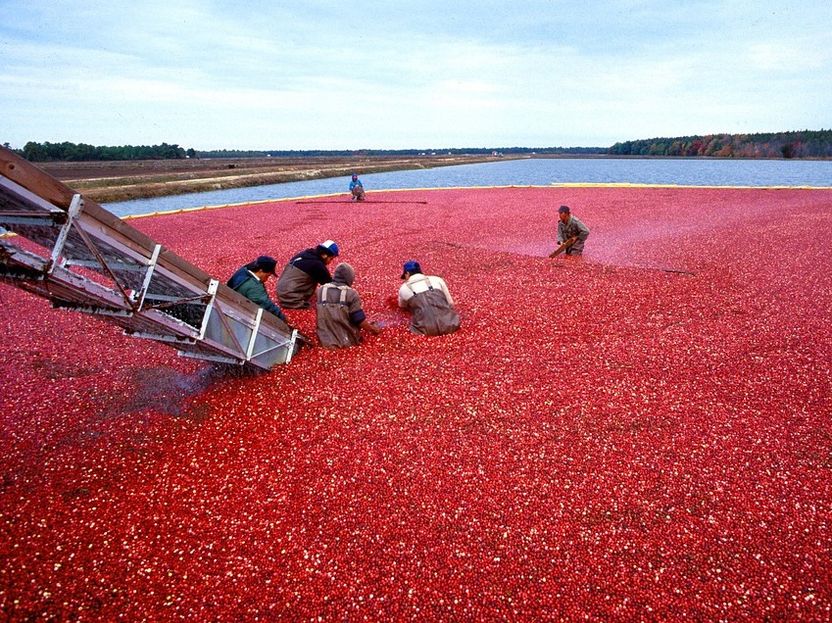 Food buyers, bloggers and social media influencers from China and India visited Wisconsin's cranberry farms as part of the U.S. Cranberry Marketing Committee's Reverse Trade Mission, Wisconsin Public Radio reported .
About 20 people visited the Cutler Cranberry Co. farm near Tomah last week to see how the fruit is harvested, processed and packaged. Committee officials hope visitors will return home and spread the word about the fruit's uses and potential health benefits.
The trade effort cost about $60,000 and was paid for by federal grants and fees paid on barrels of cranberries.
A 2013 survey found that less than 4 percent of Chinese consumers were aware of cranberries as a fruit, said Mabel Zhuang, founder of M.Z. Consulting in Shanghai, which works with the committee.
"But after five years promotion, now the awareness rate has increased to over 50 percent," she said. "It's a huge increase in the past five years."
Only sweetened, dried cranberries are currently allowed to be imported into China. The U.S. and Chinese governments are working to create an agreement to allow for fresh cranberries from the U.S. to be imported into China.
There was a record harvest of the fruit in 2016 and a strong harvest of the fruit this year, said Tom Lochner, the association's executive director.
"Sales of cranberry products are growing. We see an increase each year, probably averaging 3 to 4 percent a year over the last five or six years," Lochner said. "The problem is we've been growing them faster than we're selling them. So, that's why we've seen an accumulation of inventories."
The fruit's abundance caused the price of a 100-pound barrel to drop by 21 percent last year.(dpa)
Other news from the department business & finance
More news from our other portals