Turkey pledges to curb soaring potato, onion prices ahead of polls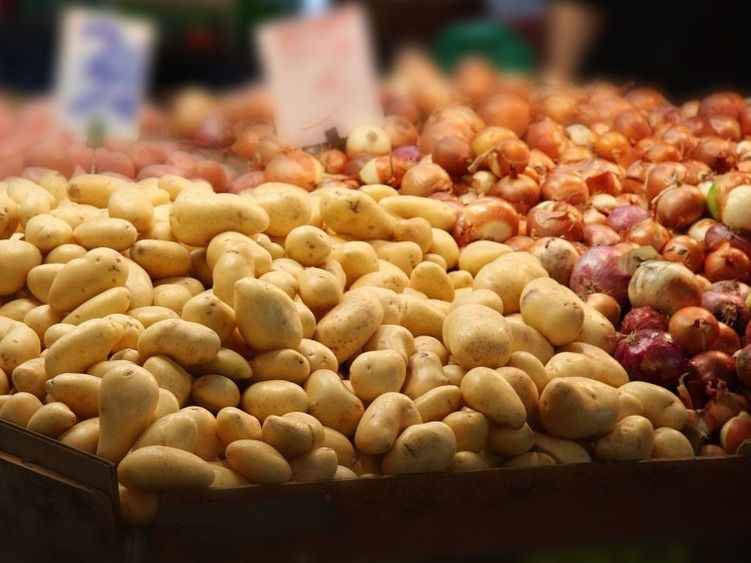 In Istanbul, the price of a kilogram of onions increased by more than 210 per cent in the past month and potatoes by 94 per cent, according to private broadcaster CNN Turk.
In general, food prices increased 11 per cent in May compared to a year ago, according to state statistics office TurkStat.
That has prompted Economy Minister Nihat Zeybekci to pledge a fix. On Thursday he said the government will allow imports to help end "price speculation" in the markets. On Friday, he pledged again to control the prices.
"It is not because of low production. We believe the problem is speculation here. I see this as a brutal attack on the customer and opportunism," Zeybekci told broadcaster Bloomberg HT on Friday.
The dire state of the economy - including the depreciating lira and stubbornly high inflation - threatens to hurt President Recep Tayyip Erdogan and his ruling Justice and Development Party (AKP) in the polls.
"The government is responsible if the prices had risen. Who turned the country into this?" main opposition Republican People's Party (CHP) leader Kemal Kilicdaroglu said Thursday.
Recent polls have indicated the presidential elections could go to a second round between Erdogan and his main rival, CHP's Muharrem Ince. It remains unclear if the AKP will retain its majority in parliament.
Temel Karamollaoglu, the leader of the Islamist opposition Saadet Party, used the news about the prices to poke fun at the government this week, noting that onions are now more valuable than US dollars: "The exchange rate of dollar 4.75; the exchange rate of onions 6.95 (liras)." (dpa)
Other news from the department business & finance
More news from our other portals