26-Nov-2020
-
Mintel Germany GmbH
Mintel Celebrates its 20th Anniversary in Asia Pacific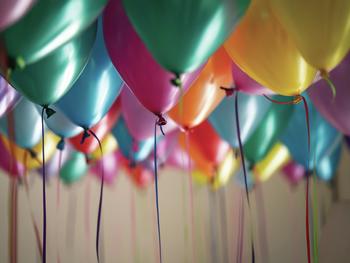 Zoom in
Mintel, the experts in what consumers want and why, is celebrating its 20th anniversary in Asia Pacific. The company opened its first APAC office in Australia in 2008 and began offering market intelligence services to the wider region. Today, Mintel has offices in China, Singapore, Indonesia, India, South Korea, Thailand, Japan, and Australia. Mintel products and services, such as Mintel Global New Product Database (GNPD), Mintel Reports, Mintel Trends, Mintel Global Consumer, Mintel Food and drink, Mintel beauty and personal care, Mintel Menu Insight and Mintel Purchasing Intelligence, as well as Mintel Consulting, Mintel field services cover 14 markets in Asia Pacific, providing clients with global perspectives, expert local market analysis, and actionable insights.  
In two decades, two million new products have been updated on Mintel GNPD, while Mintel's experts participated in nearly 7,300 consulting projects, and released approximately 20,000 industry insights articles on the client subscription platform, which have sparked inspiration and innovation among companies and brands.
"Mintel set down roots in Asia Pacific 20 years ago, and from day one has been committed to delivering consumer, market, new product and competitive insights to brands. Our expert-led research and recommendations help clients stay ahead of the curve in the fast-changing consumer market, make better decisions faster, and grow their business," said Matthew Nelson, General Manager of Mintel APAC. "Asia is an extremely diverse market. The use of different market strategies and business models allows us to more easily address market shifts and transformation, thereby leading the market in partnership with our clients."
Mintel works with a diverse set of manufacturers, companies, agencies and brands across the Asia-Pacific region, earning their trust. "Congratulations to Mintel, a leading market intelligence firm, on successfully growing its business in APAC for over 20 years by providing local expertise and global insights. We look forward to continuing to work with Mintel, and other partners across the APAC region, to bring the most innovative customer-centric platforms and sustainable solutions to the region," said Michelle Lee, Dupont Nutrition And Biosciences APAC Marketing Lead.
As a responsible corporate social citizen, Mintel has also been active in a series of charity initiatives through Mintel Gives and given back to local communities where our Asia-Pacific teams and clients live and work. For example in China, Mintel has established a long-term partnership with Sunshine Home, a non-profit organization for the intellectually disabled, to bring warmth to vulnerable groups. It has also worked with local non-profit organizations and schools in Australia, India, Singapore, Thailand and around the world to support a broad range of charitable giving.
Facts, background information, dossiers
Thailand
consulting
personal care
Market Analysis
Research
Indonesia
Singapore
food
business models