Fruit's opportunity in the home cocktail trend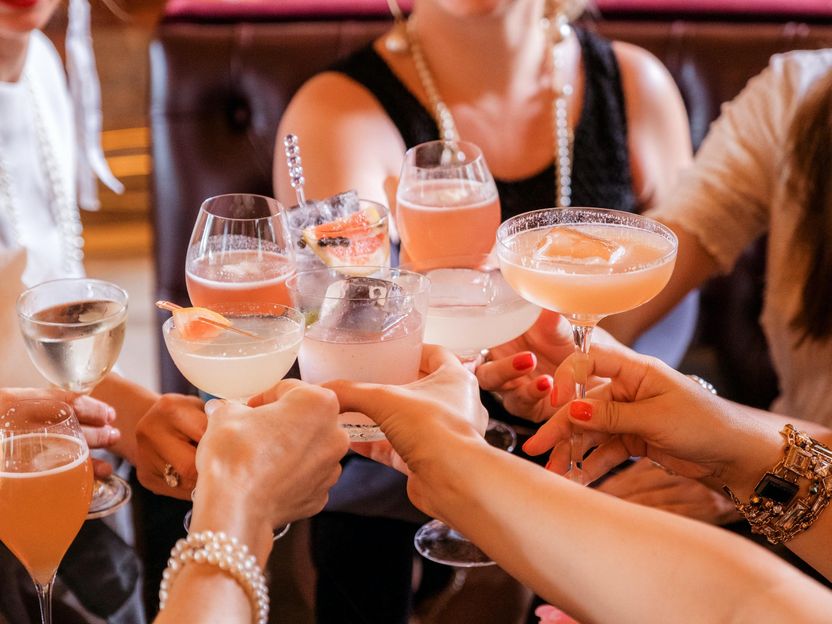 Photo by Helena Yankovska on Unsplash
Packaged fruit can play a stronger role in at-home cocktails
The pandemic has increased cocktail consumption, particularly those enjoyed at home. In the US, for example, a third of consumers say they have made cocktails more often (as of September 2020) than they did before COVID-19. Moreover, consumers do not find the process daunting: less than two in five of US consumers who purchase spirits say that making cocktails at home requires too much effort, according to Mintel research on white spirits.
While consumers explore how to make cocktails at home, they are likely missing out on a convenient ingredient. Even though fruit is a classic component in cocktail recipes, most packaged fruit brands do not promote their products as suitable for home mixology. Packaged fruit, both canned and frozen, can do more to demonstrate this use occasion to extend purchase and consumption.
Long-life fruit is not a guaranteed winner
During the pandemic, consumers across markets stocked up on shelf-stable and frozen foods, including fruit. However, this stocking-up behavior does not necessarily translate into increased consumption. When asked about consumption specifically during the pandemic, less than one in five US consumers claim to have eaten canned fruit.
It is possible that fruit brands have not done enough to show consumers how to incorporate these products into their day-to-day lives. Tapping into the cocktail trend can highlight a way for consumers to use these products, driving greater purchases in the long run.
Include cocktail preparation in on-pack communication
According to Mintel GNPD, less than 3% of frozen or shelf-stable fruit products launched between July 2018 to June 2021 mention cocktail recipes.
"Ideal for cocktails"
Caribbean Style Pomegranate Seeds are described as ideal for refining game and poultry dishes, muesli, salads, cocktails and ice cream (Denmark).
Use for a signature cocktail
Kosa Whole Lychees in Syrup suggest using the fruit "in a signature cocktail, salad or dessert" (Canada).
Give consumers guidance on using packaged fruit in cocktails
Help would-be mixologists see the need for packaged fruit by promoting its use more clearly as an ingredient in cocktails, particularly in recipes featured on social media.
According to Mintel research on foodservice alcohol trends, more than half of US consumers who drink alcohol at home say they are interested in learning how to make new cocktails, and nearly two-thirds say bartenders/mixologists are the ideal way to learn about new alcoholic beverages. Partnering with a well-known bartender, influencer or alcohol brand could further help legitimize the usage of packaged fruit in cocktails.
Social media drives experimentation; two in five Mexican consumers say they have tried a new food or drink they found on social media. In the US, Del Monte showcases canned mango in a recipe for a mango-rita as part of its Cinco de Mayo posts. There is still tremendous white space to feature cocktail recipes more frequently.
Help consumers see new possibilities for familiar beverages
Many consumers already use packaged fruit in smoothies, including more than half of US fruit consumers who say they use frozen fruit to make smoothies. Since making smoothies is already an established behavior for consumers, blended fruit beverages make an ideal stepping stone for adding alcohol.
There is precedent for this blend: in 2020, US-based HOMES Brewery launched a hard seltzer smoothie, "adding large amounts of legit fresh fruit to the crystal-clear alcohol base."
With their whole-fruit base, at-home smoothie cocktails could help mixologists find a more permissible way to indulge in a tipple.
Packaged fruit is missing an opportunity for use in at-home cocktails. Canned and frozen fruit can be more strongly positioned as a convenient, high-quality mixer and extend consumers' usage of packaged fruit beyond pandemic stockups.
Other news from the department business & finance
More news from our other portals