Distill Ventures investment levels could top £10m for 2015
19-Sep-2014
-
United Kingdom
As the close of its entry window approaches, Distill Ventures has announced that the investment fund available for this year's programme could be up to £10,000,000.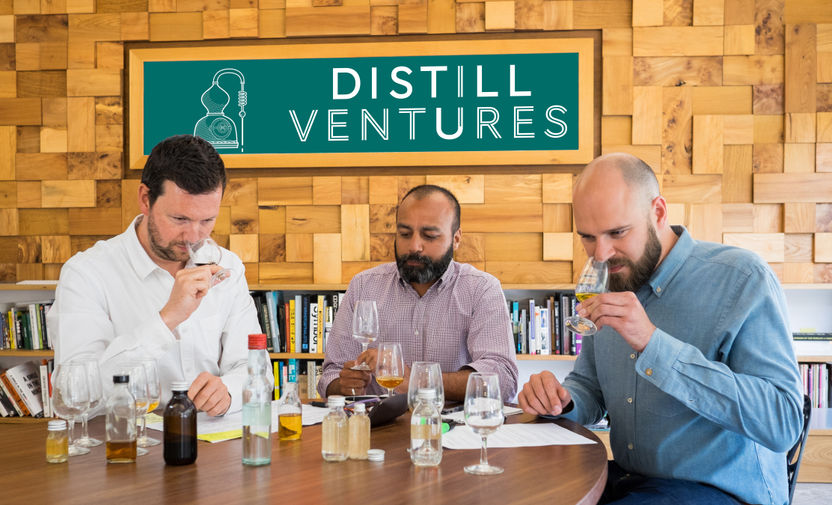 After a successful start to the scheme last year, Distill Ventures now has a significantly higher sum with which to help the next generation of great spirits brands.  Up to ten places will be available to start up spirits businesses on the Seed 2015 programme, which gives unparalleled access to funding and expertise from across the industry. Applications from both soon to launch spirit businesses or newly launched businesses are welcome.  
Distill Ventures has also extended the entry window for perspective applicants to the accelerator scheme until 28th September.  Candidates should go to www.distillventures.com/register/ to express their interest and find out more.
Distill Ventures is an accelerator for new and growing spirits brands set up by a group of entrepreneurs and industry experts with investment from Diageo.  It offers a unique combination of cash investment and access to world-class industry expertise. Its intention is to enable the very best new drinks entrepreneurs to go further, faster.
INSERT QUOTE FROM SYL SALLER
Shilen Patel, Distill Ventures' CEO, comments:
"The size of our investment fund this year reflects the success of last year's candidates but also excitement about the future of our industry.  That's precisely why we're extending the deadline for the scheme – we want to encourage entrepreneurs only just on the verge of getting started to apply – it's never too early in the journey.  In fact, we know that the scheme can help businesses at this stage avoid some of the most common pitfalls that brands come up against in the first couple of years.
"More funding means we can take more twice as many businesses as we did in 2014 but we know it's not just about money – a competitive environment means a growing brand needs the right advice to succeed.  At Distill Ventures we are able to equip our candidates with everything they need to go further, faster".
Distill Ventures combines a mixture of tailored workshops, mentoring and masterclasses with drinks specialists in a wide variety of fields.
The Seed Programme is focused on early stage spirits businesses, whilst Distill Ventures offers growth investment for successful brands that are ready to grow to the next level.
Distill Ventures is run by a team with extensive experience of investing in and supporting start ups in the spirits world and beyond.
Other news from the department business & finance
More news from our other portals