FachPack 2015: packaging & more
More topics: focus on "Marking and Labelling" More to experience: PackBox Forum, special shows and co. More space: new hall 3A in use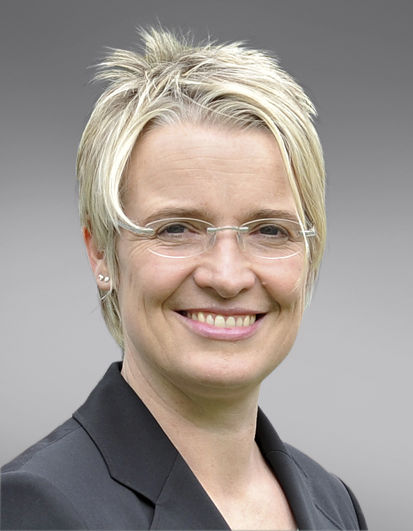 "There has always been a lot going on at FachPack: three compact days of exhibiting packed with information, discussions and decisions," enthuses Director Exhibitions Heike Slotta. And besides the products for the packaging process chain, the trade fair has distinctly more to offer once again in 2015: from the new image, which already gives the observer a look at the added value behind FachPack, to presentations and special shows that explain topics such as "Marking and Labelling" to the packaging specialists. Not forgetting the creative and pleasant working atmosphere, in which information and cultivating contacts with experts from all over Europe are just as important as solution-orientated dialogue with customers. Heike Slotta is particularly pleased about another new feature: "For the first time FachPack is also using our attractive new hall 3A – a real advantage for exhibitors and visitors!" 
Expert products and services along the packaging process chain
FachPack offers the exhibitors, including 400 international companies, the perfect setting for presenting their solutions for packaging, technology, processing and logistics – whether for industrial or consumer goods. At the last event, 678 exhibitors scored with their recognized expertise in packaging materials, packaging supplies and packaging ancillaries, whereas 531 firms showed innovative technology like packaging machinery, labelling and marking equipment, and peripheral packaging machinery and equipment. 219 specialists put their stamp on package printing, processing and design, and 386 companies offered their products and services for packaging logistics. A good quarter of the mainly small and medium enterprises presented solutions in several segments of the packaging process chain. 

FachPack is the gathering of the European packaging market and is valued by the exhibiting companies: The results of a survey by an independent institute in 2013 show that 91 per cent assessed the overall success of their exhibiting positively. FachPack is the ideal opportunity for making valuable new business contacts – as proven by the large number of exhibitors who succeeded in this respect (92 per cent). 95 per cent praised the high professional competence of the visitors. They reached their most important target groups in the course of FachPack. 
Focus on "Marking and Labelling"
Markings are essential. They control the flow of goods, provide consumer information, encourage customers to buy with their individual design and ensure the genuineness and traceability of products. "Marking and Labelling" has been a cross-sector theme along the entire packaging process chain at FachPack from the very beginning and now becomes the focus of attention for the first time in 2015. As many as 350 providers showed their solutions specifically for this segment in 2013. The heart of FachPack 2015 provides a comprehensive overview of all kinds of labels for information ("smart labelling") or decoration ("nice labelling"). Effective labelling machines, innovative coding systems, auto-ID systems, track and trace, different carrier materials, the latest printers and printing processes like digital printing and 3D printing, precision marking processes with laser or ink and lots more can be experienced with the focus topic. 

The supporting programme also deals with "Marking and Labelling": Besides a special presentation by the exhibitors, the programme includes the special show on "Smart Labelling – A Look into the Future" organized by the Fraunhofer Institute IML of Dortmund, which shows current research findings. The exhibition examines the "nice labelling" aspect in a special show on Innovative Printing Techniques and Design. The focus topic is also dealt with in depth at the popular PackBox Forum. Exhibitors with products and services specifically for "Marking and Labelling" are specially highlighted in the exhibitors database and in the Exhibition Guide. This makes it easier for visitors to find relevant exhibitors quickly and effectively.
The supporting programme: more to experience – more results
Typical FachPack? The extensive and informative supporting programme covers the products and services from the efficient German and European packaging industry. For example, the PackBox Forum continues its success story and in cooperation with renowned industry partners again offers visitors a professional gathering with inspiring presentations and discussions on the spectrum of products at the exhibition. Many other highlights take up trends in the industry and venture a look outside the box to provide added value and experience – always on the theme of "information, innovation, inspiration": 
Theme Park "Packaging in Medical Technology and Pharmacy"
Special show of Packaging Design
Packaging Business Lounge
German Packaging Award
World of Experience of Solid Board
Corrugated Cardboard Forum
Innovative Logistic Processes
German Packaging Museum
Latest programme details at: www.fachpack.de/programme
Highly qualified audience from all packaging sectors
The "added value" at the exhibition – the wealth of innovative solutions, the constructive atmosphere and not least the emotional experience – convinces more and more visitors from industry and trade with money to invest (2013: 34,598). Over 7,700 international guests came from 92 countries, mainly from Austria, the Czech Republic, Switzerland, the Netherlands, Italy and Poland. In 2015 FachPack expects around 37,000 manufacturers and users of packaging for consumer and industrial goods and their component and equipment suppliers. They are all specialists from the packaging sector and related sectors like food and drinks, pharmaceuticals and medicine, cosmetics, textiles and clothing, non-food (furniture, jewellery, sport, DIY stores) chemicals, paper and printing trade, electrical engineering and electronics, automotive, metalworking and plastic processing, machinery and equipment construction, packaging logistics, wholesale, retail and mail order trade, and last but not least media and advertising. The exhibitors praise the high qualifications of the visitors: 90 per cent of them are involved in procurement processes in their companies. 

Information and cultivation of contacts are just as important for the packaging specialists here as answering specific technical questions. Special guidance for visitors makes it easier for a results-orientated exchange of views at FachPack in 2015: The exhibitors state the groups of visitors for which they offer specific solutions on their application form. The visitors then find this information in the Exhibitors & Products Database and in the Exhibition Guide. This simplifies planning the stands to be visited. So both sides benefit, get talking to each other faster and can jointly work out individual concepts. 
About the NürnbergMesse Group
NürnbergMesse is one of the 15 largest exhibition companies in the world and among the Top Ten in Europe.The portfolio covers some 120 national and international trade fairs and congresses and approximately 40 sponsored pavilions at the Nürnberg location and worldwide.Every year, around 30,000 exhibitors (international share 39 per cent) and up to 1.4 million visitors (international share of trade visitors 22 per cent) participate in the NürnbergMesse Group's own, partner and guest events. The group is present with subsidiaries in China, North America, Brazil, Italy and India.The NürnbergMesse Group also has a network of approximately 50 representatives operating in over 100 countries.
Other news from the department business & finance
More news from our other portals