Portugal: Aguarela opts for SIG Combibloc – ice tea from the region in aseptic carton packs
System manufacturer wins first Portuguese customer in the NCSD segment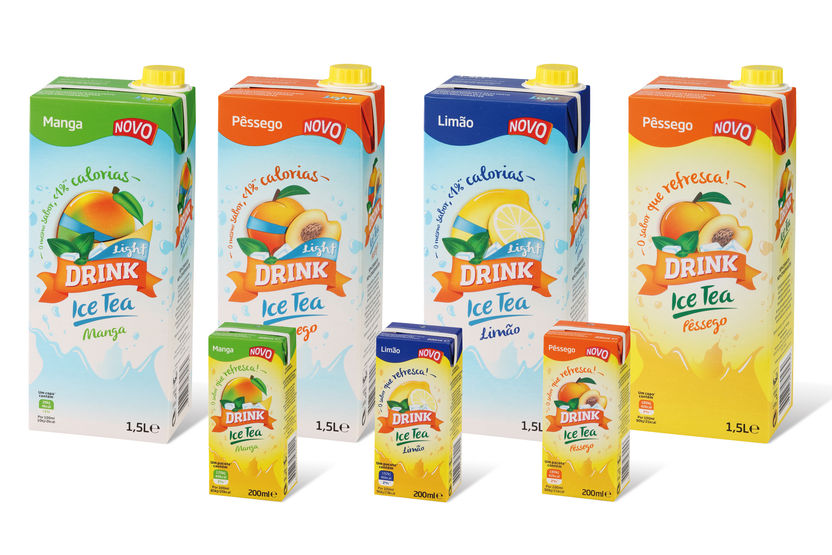 "Together with SIG Combibloc, we're starting a new era in our company history. We'll be significantly expanding our company's product portfolio with a range of ice teas and juice drinks in a variety of carton formats and volumes. In SIG Combibloc, we have at our side a partner with wide experience in aseptic carton packs and filling machines. That gives us another reason to look to the future with great optimism", says Francisco Ferreira, owner and CEO of the Aguarela Group. 
The origins of the Aguarela Group go back to 1992. Since then, the company has thrived, thanks largely to the steadily growing consumption of packaged drinking water in Portugal. And export has also given the company a push forward over the years. Today, the privately owned and managed business consists of four firms, which have a market share in Portugal's packaged drinking water sector of around 42 per cent and in the past few years have generated an increase in turnover of around 6 per cent annually. Entry into the regional NCSD products business is expected to bring a new wave of positive momentum. 
Francisco Ferreira: "The NCSD market is currently experiencing significant growth in Portugal. As a key factor in this, the issue of regionality plays a primary role among Portuguese consumers. For health-conscious consumers, foods from one's own country have greater appeal than imported products. So we're confident that with ice tea, nectars and juices from Portugal for Portugal, we're right on the mark in catering to consumers' wants. We're getting ready to enter this sector with carton packs, because they help retain the quality of the products, they're convenient for consumers to use in their day-to-day lives, and they also have positive characteristics in terms of logistics and the environment. The filling machines from SIG Combibloc are characterised by high performance and offer a high degree of flexibility – in terms of the formats and volumes and in respect of the range of products. So there's also the option in the future of using the standard filling machines to fill juice drinks containing fruit pulp or other perceptible extras". 
At the company's production site in Chamusca, a SIG Combibloc CFA 909 filling machine for filling products in the carton pack combiblocMagnum and a CFA 112 filling machine for filling products in the small-format carton pack combiblocMini are now in operation. In an initial step, a variety of ice teas are being filled in combiblocMagnum 1,500 ml with combiSwift screw cap and in combiblocMini 200 ml. 
Victor Cordoba, Head of Market Area Iberia & France at SIG Combibloc: "We're very excited about getting our first Portuguese customer in the NSCD segment, which is currently seeing very strong development in Portugal. Aguarela is on the one hand an established, experienced company, and on the other it is very open to new things and keen to generate new growth. In this respect, our companies go together perfectly and we're looking forward to a successful, flourishing collaboration".
Other news from the department business & finance
More news from our other portals