China's dairy and soy food market set to be worth US$56bn by 2023
07-Oct-2019
-
United Kingdom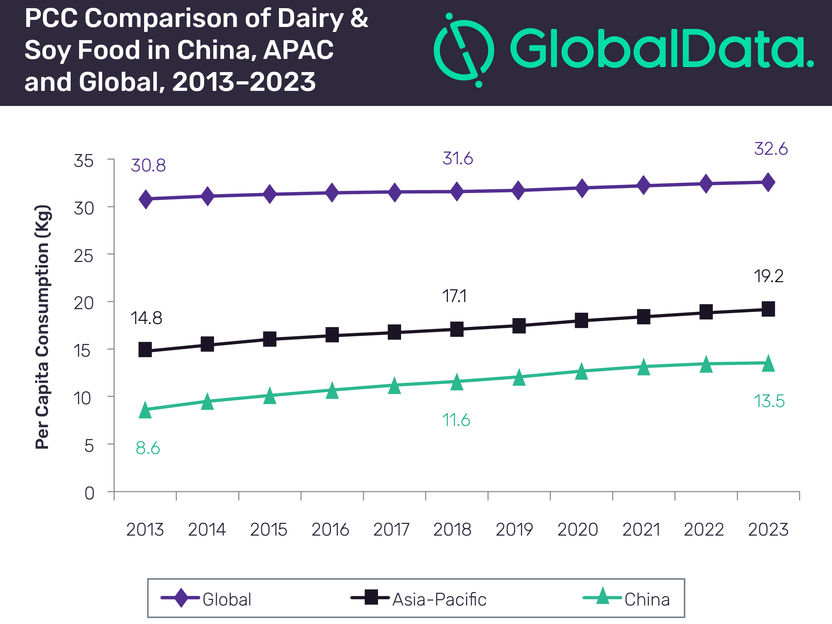 GlobalData Market Analyzer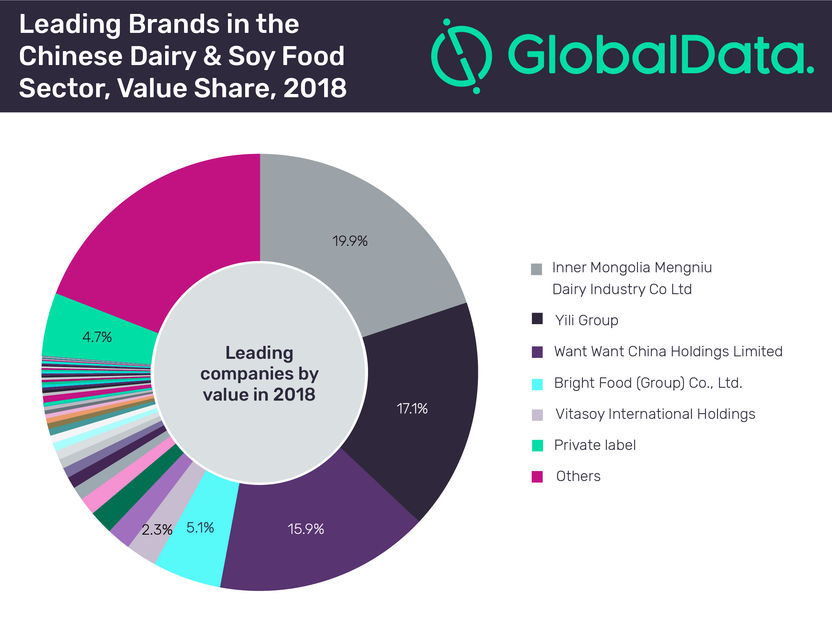 GlobalData Market Analyzer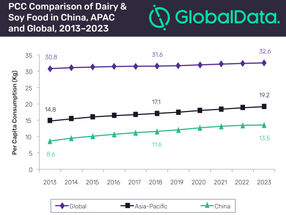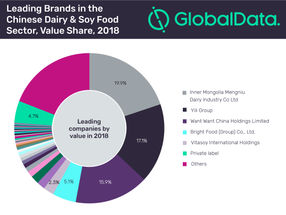 GlobalData's report, 'Country Profile: Dairy & Soy Food in China', reveals that the milk category held the largest value share of 50.4% in 2018 and is forecast to grow at a CAGR of 4.3% over 2018–2023. It was followed by drinkable yogurt with a value share of 37% in 2018 and is expected to record a value CAGR of 9.4% during the forecast period.
GlobalData predicts the Cheese category to grow at the fastest value CAGR of 12.1% during 2018–2023.
Sneha Singh, Consumer Analyst at GlobalData, says: "Growing demand for nutrient-rich food from aging Chinese population will further drive the dairy and soy food sector in the country."
The value share of China in the global dairy and soy food sector is expected to increase from 8.8% in 2018 to 10% by 2023. The per capita consumption (PCC) of dairy and soy food in China grew from 8.6kg in 2013 to 11.6kg in 2018, which is expected to grow further and reach 13.5kg by 2023.  However, it is still low when compared to the global and regional levels.
Inner Mongolia Mengniu Dairy Industry Co Ltd, Yili Group and Want Want China Holdings Limited were the leading players in the Chinese dairy and soy food market, accounting for value shares of 19.9%, 17.1% and 15.9%, respectively in 2018.
While Inner Mongolia Mengniu Dairy Industry and Yili Group offer products in cheese, drinkable yogurt, milk and yogurt categories, Want Want China Holdings has presence only in the milk category.
Singh concludes: "Naturally healthy and food intolerance are forecast to remain the key health and wellness attributes in the next five years, as consumer demand for 'natural' and 'lactose-free' dairy products continue to grow in the Chinese dairy and soy food sector."
Other news from the department business & finance
More news from our other portals