Nowadays, packaging should be sustainable in addition to the special requirements for transport, storage and product presentation. In this case, sustainable means: the material should be environmentally friendly and made from renewable raw materials, have good stability for possible reuse and be easy to recycle at the end of its useful life. A working group at the University of Göttingen has long been researching manufacturing processes for products made of popcorn that could be an environmentally friendly alternative to styrofoam or plastic products.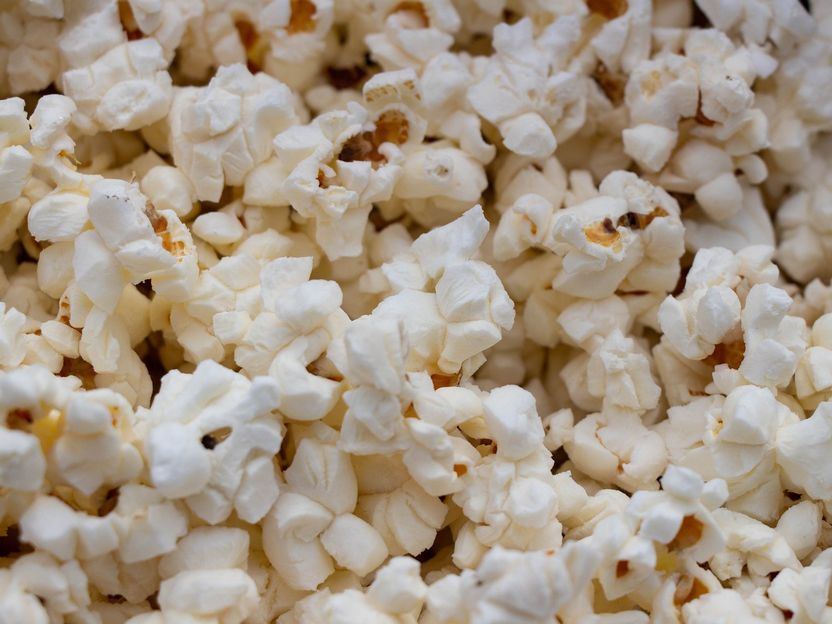 Bild von Szabolcs Molnar auf Pixabay
The university has now signed a licensing agreement with the medium-sized company Nordgetreide for the commercial use of the process and the products for the packaging sector.

The packaging industry is still the most important customer of the plastics industry with almost 40 percent. However, large producers and retail chains have long since begun to rethink their packaging concepts and make them more recyclable. The working group "Chemistry and Process Engineering of Composite Materials" at the Faculty of Forest Sciences and Forest Ecology at the University of Göttingen has now succeeded in developing a novel process, based on its many years of experience in the field of renewable raw materials, with which three-dimensional moulded bodies can be produced from popcorn granulate. The great advantage of this granulate is that it is a bio-based, environmentally friendly and sustainable alternative to the polystyrene-based products used in industry to date.

"This new process, which is based on the plastics industry, can now be used to produce a wide variety of molded parts," explains the head of the research group, Prof. Dr. Alireza Kharazipour. "Particularly for the area of packaging, it can be ensured that products are transported safely. And this with a packaging material that is even biodegradable afterwards." In addition, the new popcorn products have water-repellent properties, which further increases their possible applications.

Nordgetreide managing director Stefan Schult added: "Every day we pollute our planet with an exponentially increasing amount of plastic waste that will burden our eco-system for millennia to come. Our popcorn packaging is an excellent, sustainable alternative to petroleum-based Styrofoam. The plant-based packaging is made from a non-food grade residue from our cornflakes production and is residue-free compostable after use."

The licensing agreement between the university and Nordgetreide was brokered by MBM ScienceBridge GmbH, a wholly owned subsidiary of the Georg-August-Universität Göttingen Foundation under public law. The patent exploitation agency acts for a total of nine universities and scientific institutions in Lower Saxony: It examines scientific inventions for the possibility of a patent application and for economic potential. It then takes care of worldwide marketing as well as negotiating, supervising and monitoring licensing agreements. The current portfolio includes projects in biomedicine, medical technology, metrology, chemistry, physics, forestry and agricultural sciences.
Note: This article has been translated using a computer system without human intervention. LUMITOS offers these automatic translations to present a wider range of current news. Since this article has been translated with automatic translation, it is possible that it contains errors in vocabulary, syntax or grammar. The original article in German can be found here.
Other news from the department science
More news from our other portals